MYMEDEX has consistently gained overwhelming response, having more than 150 exhibitors participating in 2018, subsequently showing a 25% increase in exhibitors in 2019. We are proud to proclaim that in both years, more than 8000 trade visitors from 50 countries attended the event.
MYMEDEX 2021 virtual event will be organised in 5 series, whereby each series will have a main topic that highlights opportunities and potential to improve technology and practices in the medical industry. These series will gather all the experts, industry players, regulators and speakers globally in their own respective fields and subjects and will be conducted virtually via Zoom Meeting platform. MYMEDEX 2021 will also highlight Medipharma and Medinova to cater for pharmaceutical updates and the latest medical innovation respectively.
MYMEDEX provides a platform to meet potential buyers or partners and to discover cutting-edge healthcare, pharmaceutical and nutritional medical devices. Encouraged by the upcoming demand and overwhelming growth of the technology behind these medical devices, we wish to organise this event on a yearly basis in order to share ideas and exchange knowledge in the medical industry.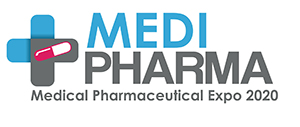 Medipharma offers an all-encompassing trade platform for manufacturers, suppliers, dealers and distributors involved in the medical and pharmaceutical industry to showcase their latest products and services. The event is fully committed in becoming the key meeting place as it focuses on gathering top players from the pharmaceutical trade and healthcare professionals under one roof. The objective of it is to gain the latest updates, techniques and knowledge in today's healthcare ecosystem. This event showcasing latest products and services through exhibition and knowledge sharing and discussions about the future medicine and pharmaceuticals for the better healthcare in the nation.

Medinova is a med-tech innovation conference and exhibition for shaping health outcomes focused initially in Asia Pacific aimed at connecting med-tech innovators, healthcare funders and a melting pot for the complete ecosystem of global med-tech community. In the context of Malaysia, it is in line with PM Tun Mahathir Mohamed's vision of transforming Malaysia into an engineering, manufacturing and tech-focused nation to capitalise on Industry 4.0 in key sectors especially in sectors with high-disruptively like health.
For more information, kindly visit: https://www.mymedex.com.my